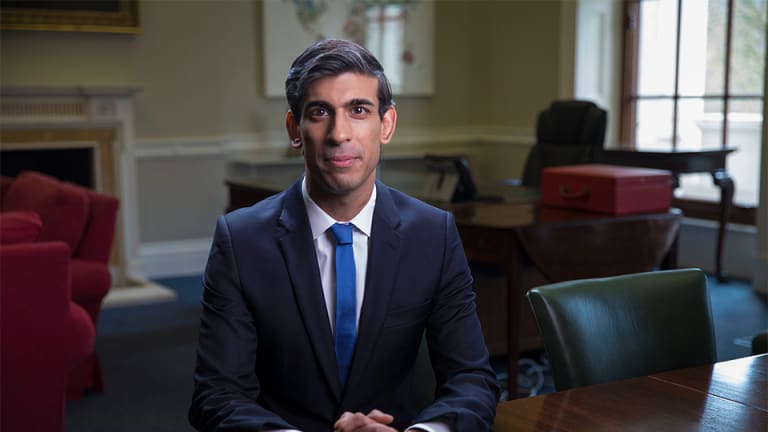 Opening Bell: 10.24.22
Ready for Rishi?; pessimistic Pinto; enjoying the hospitality of MBS; and more!
Pound dips as Rishi Sunak prepares to confront UK's huge economic challenges [CNN]
The former finance minister has won the race to replace Liz Truss, his erstwhile opponent who's set to be the shortest-serving prime minister in British history….
Sunak campaigned for the job over the summer with promises to help households tackle the rising cost of living, which is causing many to pull back spending…. Yet the economic outlook has deteriorated sharply since then — not least because of the market turmoil unleashed by Truss' now-abandoned plan to slash taxes as soon as possible and boost government borrowing.
Early Earnings Reports Worry Investors Already Battered by Stock Selloff [WSJ]
Fewer companies than usual are beating Wall Street's earnings expectations. With about 20% of companies in the S&P 500 having reported third-quarter results, 72% have topped analysts' consensus earnings estimates, according to FactSet. That is below the five-year average of 77%.... Even some earnings beats aren't wowing investors as much as usual. Tesla Inc., for example, topped consensus earnings estimates, yet shares dropped 6.7% in the session after the electric-vehicle maker's report.
JPMorgan president says a recession may be price to pay to beat inflation, market bottom not in yet [CNBC]
"When people say, `the Fed is too hawkish,′ I disagree," said [Daniel] Pinto, who became JPMorgan's sole president and chief operating officer earlier this year….
"I don't think we've seen the bottom of the market yet," Pinto said. "When you think about corporate earnings heading into next year, expectations may still be too elevated; multiples in some equity markets including the S&P are probably a bit high."
Court temporarily blocks Biden's student loan forgiveness [AP]
White House Press Secretary Karine Jean-Pierre encouraged borrowers to continue to apply for the relief, saying the court's temporary order did not prevent applications or the review of applications.
U.S. Executives Are Flocking to Saudi Davos in the Desert [NYT]
The chief executives of JPMorgan Chase, Goldman Sachs and Wells Fargo all plan to be there, as do influential investors like the Blackstone Group chief Stephen A. Schwarzman and the Bridgewater founder Ray Dalio. Jared Kushner and Steven Mnuchin, former Trump administration officials who received significant commitments from the main Saudi sovereign wealth fund to finance their investment firms, are also expected to go.
U.S. hedge fund Third Point opens Tel Aviv office to scout investments [Reuters via U.S. News]
For Third Point, one of the hedge fund industry's most successful firms, the Tel Aviv office will become its first international location…. Third Point is nursing double-digit losses for 2022, fueled in part by a sell off in technology stocks including SentinelOne….