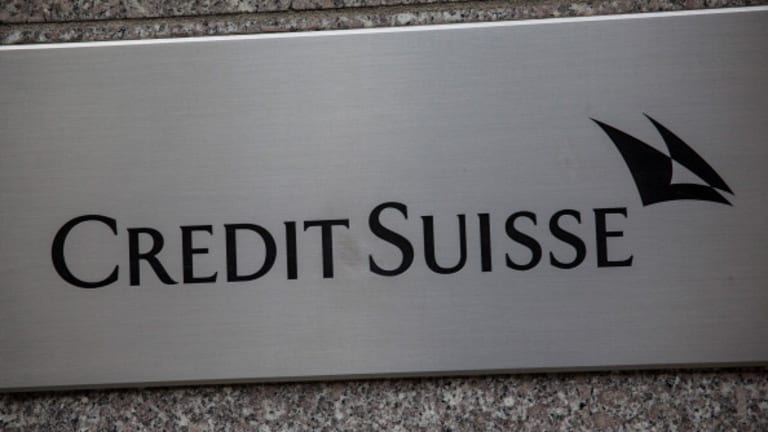 Opening Bell: 10.28.22
Michael Klein is back; good news and bad from Europe; SEC wants to split the difference; and more!
Credit Suisse Looks to Rainmaker to Revive Investment Bank [WSJ]
[Michael] became a face of the recent SPAC craze, with mixed success…. When Mr. Klein left [Citigroup], Dow Chemical Co. was working on an acquisition and wanted his help. Then-Dow CEO Andrew Liveris, a Citigroup board member, got Mr. Pandit to waive a noncompete agreement. Mr. Klein's boutique helped Dow on its $120 billion merger pact with DuPont Co. in 2015, underlining a flair for repeat business.
Mr. Pandit got a similar call in September 2008. Bob Diamond, then president of Barclays PLC, needed Mr. Klein's help to buy much of Lehman Brothers' U.S. business from bankruptcy, a coup for the British bank that earned Mr. Klein $10 million.
With Recession Looming, Big European Economies Still Show Some Growth [NYT]
Europe's largest economy, Germany, surprised economists by expanding 0.3 percent in the July-to-September quarter, compared with the previous three months, data released by the country's statistics office on Friday showed. Economists polled by Bloomberg had expected a 0.2 percent contraction…. Several countries on Friday also released monthly inflation data for October, providing new evidence of persistent price rises over the past year. In many cases, the jump for October exceeded economists' estimates. The main factors behind the increases were energy and food.
Russia to Suffer Worst Slowdown of Any Major Economy [WSJ]
The central bank's forecast of a drop in gross domestic product of between 3% and 3.5% this year is less than it had expected soon after the start of the conflict…. It now expects GDP to contract between 1% and 4% next year….
Before Russia's invasion of Ukraine, the central bank expected the economy to grow as much as 3% in 2022. That means the war has cost the country more than 7% of its GDP in lost output this year alone.
SEC Favors Midpoint Prices on Investor Stock Trades in Rules Overhaul [WSJ]
A proposal under consideration by the agency would generally require brokers to route small investors' market orders into auctions, where trading firms would compete to execute them, people familiar with the matter said…. The auction requirement would apply to orders less than $200,000 by customers who average fewer than 40 trades a day, the people said.
Brokers would have a way out. Instead of sending the orders to auctions, the brokers could attempt to have them filled at the midpoint price or better, the people said. Such a requirement would effectively push brokers to try harder to deliver midpoint prices for their customers.
IRS Says Tax Compliance Rising, but Hundreds of Billions Still Go Uncollected [WSJ]
For 2017 through 2019, the annual net tax gap—the difference between taxes owed and collected—was $470 billion…. The latest IRS report attributes the improved tax compliance in part to the economic recovery occurring in those years.
What's the Salary? N.Y.C. Job Seekers Can No Longer Be Kept in the Dark [NYT]
Under a new city law that goes into effect on Tuesday, nearly every company will be required to include salary ranges for job postings, both those shared on public sites and on internal bulletin boards, and even for those jobs that offer a hybrid schedule or can be performed fully remote…. The salary ranges must be provided in "good faith," the city says, which means that they must accurately reflect what the company would be ready to give a new employee….
A spokeswoman at Citigroup said that the bank added salary ranges not just for jobs in New York City but throughout the country as part of a company initiative focused on pay fairness and employee retention.