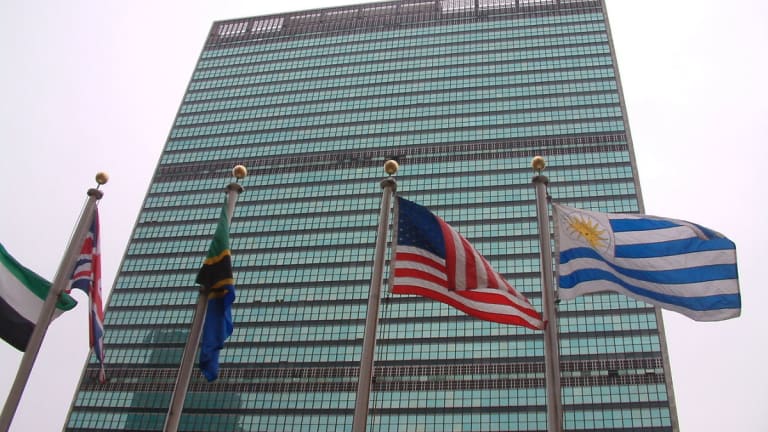 Opening Bell: 10.3.22
Credit Suisse on life support; the U.N.'s two cents on interest rates; Ari Emanuel's cameo in Musk-Twitter drama; and more!
Credit Suisse Stock Seesaws on Concerns Over Financial Health [WSJ]
Chief Executive Ulrich Körner told employees late last week that the bank was at a critical moment before it presents a strategy update outlining plans for the investment bank on Oct. 27…. The stressed market prices indicate Credit Suisse could struggle to raise new shares to pay for a planned restructuring and that its funding costs could rise sharply.
U.N. Calls On Fed, Other Central Banks to Halt Interest-Rate Increases [WSJ]
The [U.N. Conference on Trade and Development] estimated that a percentage point rise in the Fed's key interest rate lowers economic output in other rich countries by 0.5%, and economic output in poor countries by 0.8% over the subsequent three years…. "There's still time to step back from the edge of recession," UNCTAD Secretary-General Rebeca Grynspan said. "We have the tools to calm inflation and support all vulnerable groups. But the current course of action is hurting the most vulnerable, especially in developing countries and risks tipping the world into a global recession."
Credit Suisse, Citi cut 2022 year-end target for S&P 500 [Reuters]
Credit Suisse cut its target for the benchmark index by about 10% to 3,850 points on Monday, citing the impact of rising interest rates and slowing economic growth on third-quarter earnings…. For 2023 year-end, however, Credit Suisse expects a near 13% upside from current levels in the index and has set a target of 4,050 points.
Hollywood's Ari Emanuel Said to Seek Musk-Twitter Settlement [Bloomberg Law]
Emanuel contacted Twitter board member Egon Durban within the past few weeks and suggested the two sides find a solution to their dispute over the buyout ahead of upcoming court proceedings…. Whether Emanuel is operating at the behest of Musk or is trying to resolve a high-stakes dispute involving two allies is a question investors will likely pore over.
There Was One Person Who Didn't Embarrass Himself in the Elon Musk Texts [Bloomberg]
[CEO Parag] Agrawal invites Musk to talk about his specific technical ideas for the long embattled social network, asking him to "treat me like an engineer" instead of a CEO and promising to evaluate his proposals neutrally. "I want to hear all the ideas—and I'll tell you which ones ill make progress on vs not. And why," Agrawal texts on April 7th. He also asks Musk to speak to Twitter staff and answer questions, including "some from people who are upset that you are involved and generally don't like you for some reason…."
Agrawal doesn't merit exaltation quite yet of course. Twitter under his relatively new leadership still faces massive challenges, including high employee turnover and a gutted stock price. But his professionalism and steadfast texts with Musk should be viewed in context of the others in last week's haul…. Agrawal's refusal to bend the knee—and his insistence on considering the ramifications of Musks's aspirational yet detail-free plans for Twitter—is at the very least admirable.
Disney reaches deal with activist investor Third Point, will add former Meta executive to its board [CNBC]
As part of the deal, Third Point agreed to customary standstill and other provisions, including that it wouldn't take a stake in Disney that's larger than 2% and that it wouldn't solicit proxies or present proposals. Third Point, which also won't get involved in board nominations, has agreed to the stipulations through Disney's 2024 annual shareholder meeting, according to the filing.