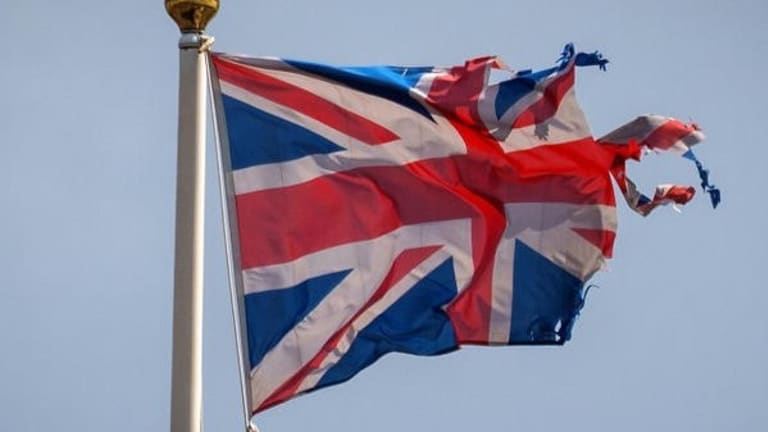 Opening Bell: 10.6.22
Bank of England banging its head against the wall; hedge fund managers are salivating; Libor lives on; and more!
Britain's shadow banking system is raising serious concerns after bond market storm [CNBC]
"Non-bank financial institutions, the issue there is likely to be access to funding. If your business is built upon short-term funding and one step back, the lending institutions are having to tighten their belts, tighten credit conditions and so forth, and start to move towards a preservation of capital, then the people that are going to be starved are those that require the most from short-term funding."
Bank confirms pension funds almost collapsed amid market meltdown [Guardian]
The Bank [of England] said a dramatic rise in interest rates on long-dated UK government bonds in the days immediately after the chancellor's mini-budget had triggered a "self-reinforcing" spiral in debt markets, putting the stability of Britain's financial system at risk.
Had the Bank not intervened with a promise to buy up to £65bn of government debt, funds managing money on behalf of pensioners across the country "would have been left with negative net asset value" and cash demands they could not have met.
Hedge Fund Managers Haven't Felt This Confident Since 2020 [II]
Tom Kehoe, managing director at AIMA, attributed the rising confidence of hedge fund managers to their attractive return profiles. "From the beginning of the Covid-fueled turmoil to today, hedge funds have on average fared better than popular indices," Kehoe wrote in an e-mail to II. "This year, some strategies are recording strong performance, while listed markets struggle."
Treasuries Liquidity Problem Exposes Fed to 'Biggest Nightmare' [Bloomberg via Yahoo!]
It's getting harder and harder to buy and sell Treasuries in large quantities without those trades moving the market. Market depth, as the measure is known, last Thursday hit the worst level since the throes of the Covid-19 crisis in the spring of 2020, when the Federal Reserve was forced into massive intervention….
The Treasury Department is working on an initiative to enhance transparency in the trading of US government debt, seen as one step that could encourage dealers and investors to boost volumes. News on that front may come at a Nov. 16 annual market-structure conference.
Crypto Exchanges Cut Fees to Gain Market Share From Rivals [WSJ]
[Binance] eliminated fees on spot bitcoin trading this summer. As margins become tighter, exchanges either have to get bigger or diversify into other revenue streams to make up for the lost revenue…. Binance's fee cuts put pressure on other exchanges to follow suit, sparking fears of a price war like the one that transformed the exchange-traded fund and brokerage industries.
FASB Extends Accounting Relief as Companies Switch From Libor [WSJ]
Libor is set to expire June 30, 2023…. On Wednesday, [the Financial Accounting Standards Board] voted to extend the relief, which is optional, until Dec. 31, 2024, past Libor's end. That covers the period through which banks can continue referencing existing U.S. dollar Libor….
The FASB would consider providing another extension for companies if regulators further delay the end of Libor