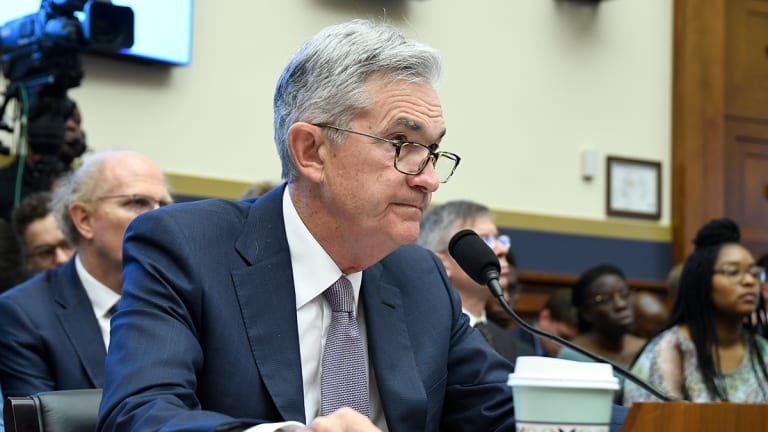 Opening Bell: 10.7.22
Fed to keep hiking, even if jobs market cooled a bit, emerging markets suffer and it's a mistake; and more!
The US job market remains robust, but is showing signs of cooling [CNN]
The economy added 263,000 jobs in September, the Bureau of Labor Statistics reported Friday, slightly more than economists had estimated…. "The Federal Reserve looks at this and other job market data, along with still hot inflation pressures, and will continue to believe it needs to boost interest rates," Mark Hamrick, senior economic analyst with Bankrate, said in a statement.
Global Fallout From Rate Moves Won't Stop the Fed [NYT]
"Of course, as a human, you care about the pain other countries are experiencing — but as a policymaker, I have a single tool," Mary C. Daly, president of the Federal Reserve Bank of San Francisco, said in an interview on Tuesday. "It's a blunt tool, even for the U.S. goals of full employment and price stability…."
"Not tightening enough would cause inflation to become de-anchored and entrenched — which would require future interest rates to be much higher and more sustained, causing massive harm on growth and massive harm on people," [International Monetary Fund managing director Kristalina] Georgieva said. "On the other hand, tightening monetary policy too much and too fast — and doing so in a synchronized manner across countries — could push many economies into prolonged recession."
Founders of Gotham and Portsea join forces in new short selling fund [FT]
Both have also bet against Steinhoff, the South African group whose shares collapsed after accounting irregularities were revealed in 2017, and Wirecard, the German technology group whose failure in 2020 yielded short sellers more than €1bn of profit in a week.
Bill Gross Sides With Pimco Bond Bulls in Seeing Yields Peaking [Bloomberg via Yahoo]
The two-year Treasury yield, currently at 4.2%, is too high and rates across the curve have reached a "temporary" peak, [Gross] said…. While "inflation is the Fed's seemingly solitary focus at the moment, economic growth and financial stability may soon gain equal measure," Gross, the 78-year-old former bond king wrote. "Ever-increasing leverage is the culprit. The US and other economies cannot stand many more rate increases."
Tiger Global slows pace of investment with scaled-down fund [FT]
Tiger's preceding private equity fund of $12.3bn closed in February. The $6bn private fund is below early targets of about $8bn, according to a person familiar with the situation…. The diminished fundraising and defensive approach come as the $63bn-in-assets Tiger confronts upheaval. Its flagship fund fell about 50 per cent this year to July, according to documents sent to limited partners, while it has marked down its more than $45bn portfolio of private technology investments each month this year, it recently told investors.
Wharton's Jeremy Siegel says today's biggest threat isn't inflation — it's recession [CNBC]
"They should have started tightening much, much much earlier," he told CNBC's "Street Signs Asia" on Friday. "But now I fear that they're slamming on the brakes way too hard…."
"If they stay as tight as they say they will, continuing to hike rates through even the early part of next year, the risks of recession are extremely high," he said.