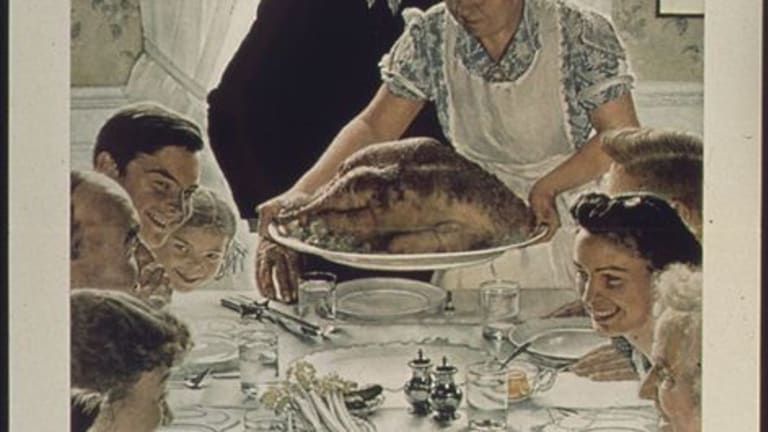 Holiday Bell: 11.23.22
The ranks of the unthankful: Credit Suisse, Goldman Sachs, systematically important non-banks, FTX investors, Zoom shareholders, and more!
Credit Suisse Saw $88 Billion Outflows as Confidence Slumped [Bloomberg]
The Zurich-based bank warned on Wednesday that it will face a loss of up to 1.5 billion Swiss francs ($1.6 billion) for the three final months of the year, partly as a result of the decline in wealth and asset management client funds from the start of October to Nov. 11. That's potentially the worst exodus since the financial crisis…. Shareholders on Wednesday approved a capital raise of about 4 billion francs that's needed to finance the restructuring, which will also see about 9,000 jobs cut by 2025.
Goldman Sachs to Pay $4 Million to Settle Investigation Over ESG Funds [WSJ]
The Securities and Exchange Commission said Goldman marketed the ESG funds and a similar investment strategy without always following a consistent framework spelled out in its compliance plans.
Biden Officials to Target Nonbanks for Tougher Oversight [WSJ]
The aim, the people said, would be to make it easier to label nonbank firms as systemically important financial institutions, or SIFIs, a designation that currently applies only to the nation's largest banks and imposes extensive oversight in an effort to rein in risks to financial stability…. The effort is likely to generate pushback, potentially even legal challenges, from industry firms and Republican officials who view the panel with skepticism, portraying it as unaccountable and nontransparent.
FTX was run as 'personal fiefdom' of Sam Bankman-Fried, court hears [Guardian]
A "substantial amount" of FTX Group's assets "have either been stolen or are missing", James Bromley, co-head of the restructuring practice at law firm Sullivan & Cromwell, told judge John Dorsey.
"FTX was in the control of inexperienced and unsophisticated individuals, and some or all of them were compromised individuals," said Bromley.
Trump-Tied SPAC DWAC wins shareholder support for one year extension [Reuters via Yahoo!]
After several delays, enough shareholders agreed to give DWAC until September 2023 to finalize its plans, handing a victory to DWAC and its chief executive Patrick Orlando who had spent months trying to woo shareholders into voting…. Since the last time Orlando delayed the vote Trump has announced that he plans to make another bid for the White House in 2024 and Twitter chief Elon Musk said that he is removing the ban on the former president's Twitter account.
Zoom shares down 90% from peak as pandemic boom fades [Reuters]
The stock was down nearly 10% on Tuesday after the company cut its annual sales forecast and posted its slowest quarterly growth, prompting at least six brokerages to cut their price targets…. "Zoom has a fundamental flaw - it has needed to spend heavily to keep hold of market share. Spending to cling onto, rather than grow, market share is never a good place to be and was a sign of trouble ahead," Hargreaves Lansdown equity analyst Sophie Lund-Yates said.
Manchester United owners exploring potential sale of famed club [CNN]
According to Forbes, Manchester United is the third most valuable football club in the world at $4.6 billion – behind only Spanish giants Real Madrid and Barcelona…. Earlier on Tuesday, United announced that Cristiano Ronaldo is leaving the club with immediate effect.
The rising cost of Thanksgiving [CNN]
Turkey prices have jumped 24%.... Making mashed potatoes will cost you about 20% more… And key ingredients for that perfect pie? Up between 23 and 75%