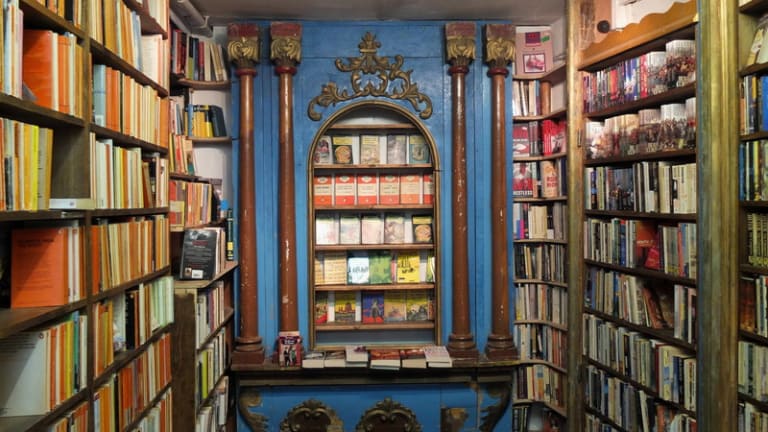 Opening Bell: 11.1.22
Judge throws book at Penguin deal; the numbers say it's another three-quarters; JPMorgan has life; Odey shuts the door; and more!
Judge blocks Penguin Random House-Simon & Schuster merger [AP via CNBC]
Assistant Attorney General Jonathan Kanter of the Justice Department's Antitrust Division praised the decision, saying in a statement that the decision "protects vital competition for books and is a victory for authors, readers, and the free exchange of ideas…." Penguin Random House and corporate owner Bertelsmann would have to pay a termination fee of around $200 million to Paramount should the merger fall through, according to the terms of the proposed sale.
Job openings surged in September despite Fed efforts to cool labor market [CNBC]
Employment openings for the month totaled 10.72 million, well above the FactSet estimate for 9.85 million, according to data Tuesday from the Bureau of Labor Statistics' Job Openings and Labor Turnover Survey…. One good piece of news from the ISM data: The prices index fell another 5.1 points to a 46.6 reading, indicating a lessening of inflation pressures. Order backlogs also declined, dropping 5.6 points to a 45.3 reading, while supplier deliveries fell 5.6 points to 46.8 and employment edged higher to 50.
Fed expected to again raise rates by 75 basis points then 'lay the ground for a step down' [Yahoo!]
Data appear to point to signs that domestic demand is being pushed down by higher interest rates. Final sales to private domestic purchasers — a measure of consumer and business spending used to assess underlying demand in the economy — inched up at a 0.1% annual rate in the third quarter after rising 0.5% in the second quarter and 2.1% in the first quarter…. "That is still too rapid for comfort," [Capital Economics' Michael] Pearce noted, "but the direction of travel is clear, and strongly suggests that a significant slowdown in CPI shelter inflation is eventually coming."
Lending Platform SoFi's Revenue Jumps 56% in Q3 [CoinDesk via Yahoo!]
The platform, which has a digital-asset trading subsidiary, also said in a filing with the U.S. Securities and Exchange Commission that its earnings before interest, taxes, depreciation and amortization (Ebitda) surged to $44.3 million in the quarter, more than quadruple the $10.3 million from a year earlier.
JPMorgan Launches Life-Sciences Venture Group [WSJ]
JPMorgan is entering the sector when life-sciences venture funding and initial public offerings have slowed, creating opportunities to invest at relatively low valuations…. The new team plans to invest in early- to later-stage companies, [team leader Stephen] Squinto said, and seeks to capitalize on innovation in areas such as genetic medicine, autoimmune diseases, cardiometabolic diseases and rare disorders.
Want to Invest in Crispin Odey's Main Hedge Fund? Too Bad, It's Closed to New Clients [Bloomberg]
Existing clients can continue to add money…. The move marks a turnaround for Odey, whose leveraged bets on long-dated government bonds this year have powered a 193% surge in his main hedge fund to reverse years of losses….
Odey European managed 402 million euros ($399 million) at the end of September, according to an investor document. The fund managed $1.8 billion of assets at its peak in 2015, but shrunk to as low as 93 million euros in early 2021 as it was burned by bets against stocks in booming markets.