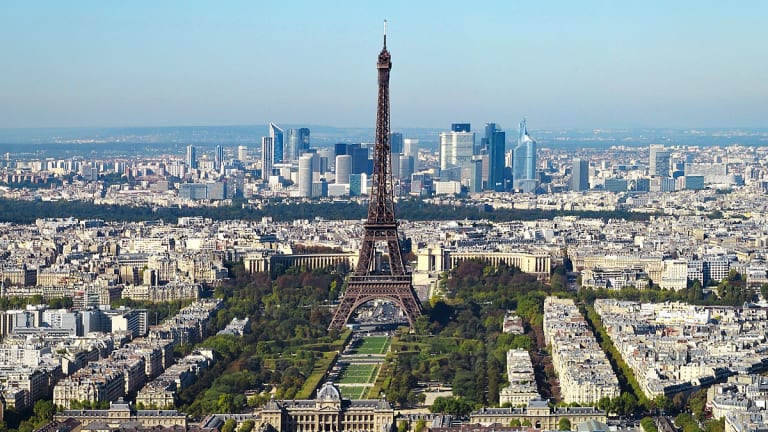 Opening Bell: 11.15.22
Frentrance; hedge fund thinks Alphabet should join Twitter, Meta, Amazon in slashing jobs; Bed Bad & Be Down; and more!
London Loses Crown of Biggest European Stock Market to Paris [Bloomberg]
It's another symbolic sign of Britain's shrinking place in the wake of Brexit, and the continental rivals that will step into position. The French stock market is now worth $2.823 trillion, narrowly edging out the UK at $2.821 trillion, according to data compiled by Bloomberg. In 2016, British stocks were collectively worth $1.5 trillion more than France.
Credit Suisse sells most of its securitized products business to Apollo as it speeds up restructure [CNBC]
Credit Suisse said the transaction, along with the potential sale of other assets to third-party investors, is expected to reduce SPG assets from around $75 billion to $20 billion…. "The approximately USD 20 billion of remaining assets, which will generate income to support the exit from the SPG business, will be managed by Apollo under an investment management relationship with an expected term of five years to be entered into at the first closing," Credit Suisse added in a statement.
Hedge Fund TCI urges Alphabet to cut costs [Reuters via Yahoo!]
"The company has too many employees and cost per employee is too high," the hedge fund said in a letter to Alphabet Chief Executive Officer Sundar Pichai…. "Cost discipline is now required as revenue growth is slowing. Cost growth above revenue growth is a sign of poor financial discipline," the fund said in the letter.
Bed Bath & Beyond's stock falls as retailer plans to issue shares to pay off some debt [CNBC]
The stock, which is down 74% so far this year, hit a new 52-week low Monday…. On Monday, Bed Bath & Beyond said it would issue 11.7 million in stock to pay off $123 million – about $69 million of the 2024 notes, $5.8 million of the 2034 notes and $48.2 million of the 2044 notes. The unsecured notes have all been trading below par.
Tax Breaks for Retirement, Corporate Research on Congress's Lame-Duck Agenda [WSJ]
Legislation would raise the minimum age when people must start taking distributions from tax-deferred retirement accounts to 75 from 72, increase contribution limits for older workers and encourage smaller employers to create retirement plans and auto-enroll employees. It would also enhance a savings tax credit for lower-income workers…. Lawmakers also may consider changes to how businesses treat research expenses for tax purposes, potentially reversing a change they made in the 2017 tax law.
Michael Burry's Hedge Fund Is Betting on Private Prisons [Bloomberg]
The hedge fund run by Burry — who's best known for betting against the housing market ahead of the 2008 crash — took positions in media conglomerate Qurate Retail Inc., private prison company CoreCivic Inc. and rocket manufacturer Aerojet Rocketdyne Holdings Inc. in the third quarter…. It was a significant change from last quarter when Burry exited positions in 11 US equities, including Alphabet Inc. and Facebook parent Meta Platforms Inc., both of which have plunged in value recently.