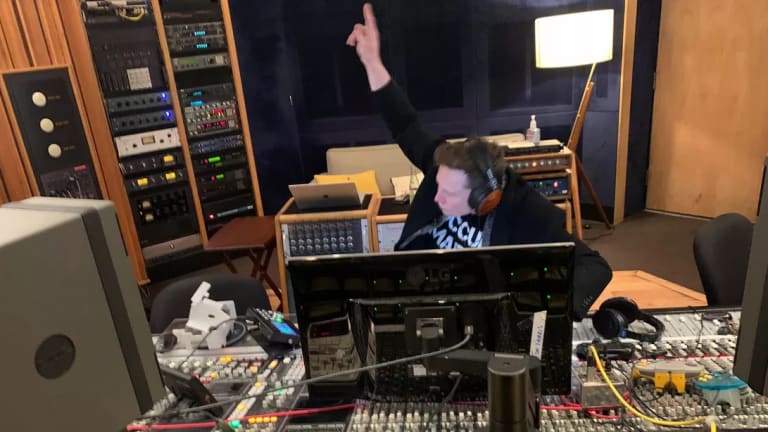 Opening Bell: 11.18.22
The charmless man's charm offensive; Grindr's getting both more and less expensive at the same time; Ray Dalio says Europeans are lazy; and more!
Resignations Roil Twitter as Elon Musk Tries Persuading Some Workers to Stay [NYT]
Mr. Musk's team also held meetings with undecided employees who are key to Twitter's operations to try to persuade them to stay, three people said. In his pitch, Mr. Musk said that he knew how to win and that those who wanted to win should join him, one person who spoke with him said.
In one of those meetings, some employees were summoned to a conference room in the San Francisco office while others called in via videoconference. As the 5 p.m. deadline passed, some who had called in began hanging up, seemingly having decided to leave, even as Mr. Musk continued speaking, two people familiar with the meeting said.
Average long-term US mortgage rates tumble to 6.61% [AP]
A year ago the average rate was 3.1%.
Top Employee of Crypto Exchange BitMEX Sentenced Over U.S. Charge [WSJ]
A top employee at cryptocurrency derivatives trading exchange BitMEX was sentenced to 12 months probation Wednesday in federal court in Manhattan after pleading guilty to violating U.S. anti-money-laundering rules…. [Gregory] Dwyer also agreed to pay $150,000 in fines.
Grindr Plans to Focus on Monetization, Subscription Prices After Going Public [WSJ]
"Obviously it would be more advantageous if the markets were in a better place, but the truth is, we don't really need the capital, because we are able to fund a vast majority of our growth internally," said [Vanna] Krantz, who stepped in as finance chief in late September.
Ray Dalio says Europeans have a 'lower than average work ethic' that's making the euro zone a declining power [Fortune]
Using a computer-generated reading of the region's power based on metrics like education, innovation, military strength and trade, Dalio concluded that while the eurozone is currently the third largest power in the world, it is facing a "gradual decline."
"Its weaknesses are its people's lower than average work ethic and low self-sufficiency and its relatively poor allocation of labor and capital."
75% of young, wealthy Americans get this 'wrong' about investing, says CFP [CNBC]
On average, Americans ages 21 to 42 with at least $3 million in investable assets hold only 25% of their assets in stocks or stock funds…. "Inexperienced investors — [including] the high net worth young investors who may have made a lot of money with stock options or crypto the past decade — tend to mistake success with expertise," says George Gagliardi, a CFP with Coromandel Wealth Management in Lexington, Massachusetts.