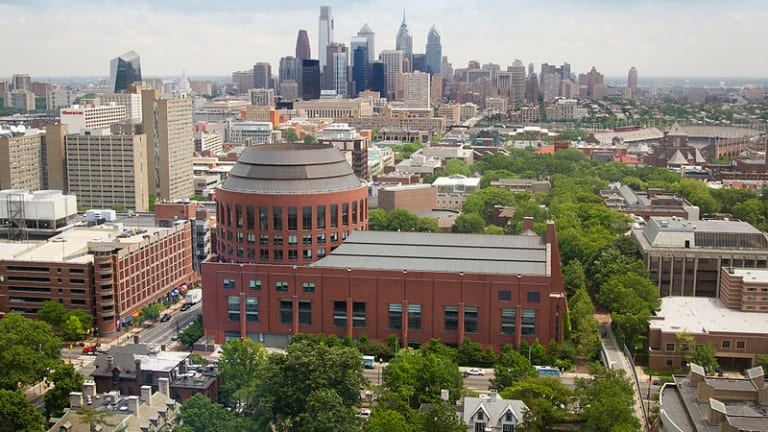 Opening Bell: 11.2.22
Credit Suisse a tad risky these days; up and down Apollo; Gary Gensler raking it in; Wharton goes online; and more!
Credit Suisse Moves Closer to Junk Status [WSJ]
S&P said the Swiss bank's planned restructuring may result in a simpler, more stable and less risky bank, and is more decisive than previous attempts. But it said parts of the yearslong plan are still uncertain and could be hard to carry out…. A big problem for Credit Suisse from the downgrade is that it could spark further withdrawals from depositors and other customers. It suffered billions of dollars in outflows in the third quarter and in recent weeks, the bank said at its earnings call last week.
Apollo posts third straight quarterly net loss [Private Equity News]
Third-quarter adjusted net income—or what the firm formerly called distributable earnings—climbed 6.4% to $800.5 million, or $1.33 a share, Apollo said. Fee-related earnings rose almost 14% to $364.6 million, or 61 cents a share…. Apollo's Athene retirement services group reported nearly $2.85 billion of investment losses while the firm's asset-management operation had a $31 million investment loss for the period. Apollo said its flagship private-equity investments generated a 0.3% loss.
This contrarian indicator from Bank of America signals a 94% chance stocks are higher a year from now [CNBC Pro]
"Equity sentiment continues its descent toward a 'buy' signal," Savita Subramanian, head of US equity and quantitative strategy at Bank of America Securities, said in a statement. "We have found that Wall Street's consensus stock allocation has historically been a reliable contrarian indicator."
SEC Obtained Record $6.4 Billion in Monetary Sanctions in Past Fiscal Year [WSJ]
While the number of enforcement actions filed by the SEC remained steady around 700 in fiscal 2022, the agency obtained orders for some of its highest fines ever and claimed a record $4 billion in civil penalties…. "Hopefully, market participants take notice of these high-impact cases and change behavior," [Chairman Gary] Gensler said in a speech prepared for delivery Wednesday before the Practising Law Institute.
Wharton, Berkeley, NYU Offering Online M.B.A.s for the First Time [WSJ]
After years of resistance, some of the country's top business schools are starting virtual M.B.A. programs that require only a few days of in-person instruction. Wharton and Georgetown University's McDonough School of Business said they would include options for executive and part-time M.B.A. students to take most coursework online in 2023….
The move to give students flexible location options comes as demand for two-year, full-time traditional M.B.A. programs has been dropping amid a competitive job market and growing concern about the cost of college.
Elon Musk Says Blocked Twitter Users Won't Be Allowed Back Until Process in Place [WSJ]
[Musk] said [it] will take at least a few weeks…. He has also said Twitter "cannot become a free-for-all hellscape, where anything can be said with no consequences!" In addition to following laws, Mr. Musk has said that Twitter must be "warm and welcoming to all."