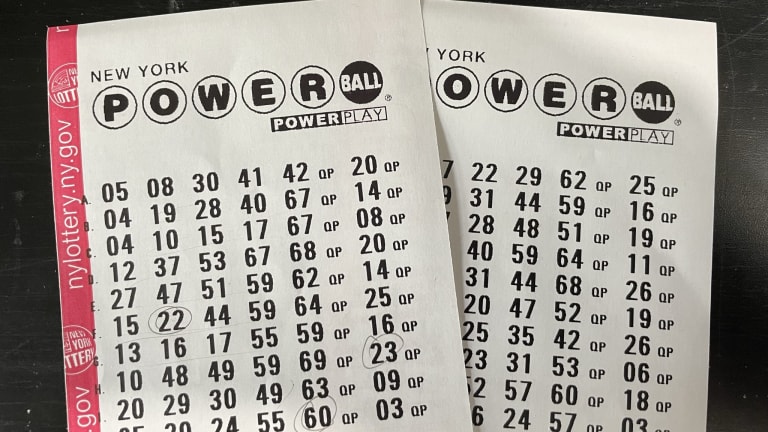 Opening Bell: 11.3.22
PowellBall; a trans-Atlantic three-quarters; Jeff Gundlach's getting excited; and more!
You Can Thank the Fed for Boosting the $1.5 Billion Powerball Jackpot [WSJ]
It is a substantially bigger prize than a year ago, before the Fed began raising interest rates this year to tame inflation. That is because the advertised jackpot is the future value of the prize after being invested in government bonds over 30 years…. Economists who have researched lotteries say that once jackpots reach around $500 million, non-regular lottery players are more likely to jump into the game. That figure is also the value that tends to draw increased media attention.
Powell Signals Smaller Rate Hikes Ahead on Path to Higher Peak [Bloomberg]
Addressing reporters Wednesday after the central bank raised rates by 75 basis points for the fourth time in a row, Powell said "incoming data since our last meeting suggests that the ultimate level of interest rates will be higher than previously expected…."
"We think that we have a ways to go, we have some ground to cover with interest rates before we get to that level of interest rates that we think is sufficiently restrictive," Powell said, warning investors that the tightening campaign wasn't over.
Bank of England raises its benchmark rate by 75 basis points, its biggest hike in 33 years [CNBC]
The MPC noted that its updated projections for growth and inflation indicate a "very challenging" outlook for the U.K. economy as it looks to bring inflation back toward its 2% target…. Conditioned on the elevated path of market interest rates, growth is projected to continue to fall throughout 2023 and the first half of 2024, as "high energy prices and tighter financial conditions weigh on spending," the Bank said. This would be the longest recession since comparable records began. Unemployment is expected to rise to 6.5% by 2025.
Trump Media deal partner DWAC adjourns shareholder meeting for sixth time as it seeks votes to delay merger [CNBC]
Its Dec. 8 liquidation date nears…. The next meeting will take place at noon on Nov. 22….
The company, however, was not able to extend a deadline on its private investors in public equity, or "PIPE" investors. At least $138 million of the $1 billion that would go to Trump Media has been pulled by these investors.
Now's the time to buy 'bombed-out credit markets,' says DoubleLine's Jeffrey Gundlach [MarketWatch]
Specifically, he pointed to government guaranteed mortgage bonds, high-yield "junk bonds" and asset-backed securities as attractive areas, including when the Single B and BBB credit rating categories can mean yields of 12%.
There Has to Be a Better Way to Lose $800 Billion [WSJ]
The good news for Meta is that many of the biggest losers in recent market history learned how to win again. The bad news for Meta is that it doesn't have much else in common with them…..
Meta's flagship metaverse had fewer than 200,000 monthly active users….
The financial incentives for intelligent failure get stronger the faster a company grows. The price of the all-or-nothing bet on nascent technology that Mr. Zuckerberg made from his dorm room was low in dollar terms. Now it's humongous.