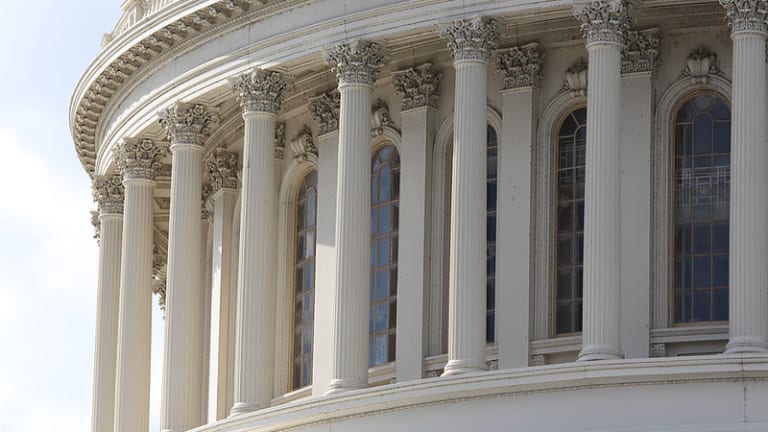 Opening Bell: 11.7.22
One more day; Berkshire takes a hit; Fed furrows its brow; and more!
A Split Congress Has Been a Good Thing for the Stock Market. It Might Not Be This Time. [Barron's]
Markets value certainty. And that's probably not what Wall Street will get when Election Day is over.
Elon Musk Walks Back on Twitter Job Cuts, Blue Checks in Second Week [Bloomberg via Yahoo!]
The social-media company laid off close to 3,700 people on Friday, only to reach out soon thereafter to dozens of employees who it decided were either fired in error or too essential to the changes the billionaire businessman wants to make.
Another of Musk's key early goals -- adding verification check marks for members of its monthly subscription service -- is being delayed until Wednesday to avoid potential chaos during the US midterm elections…. Late Sunday, Musk said Twitter would ban accounts that impersonate others, after several high-profile users changed their names and pictures to match the billionaire. Any name change at all will cause a temporary loss of a verified check mark.
Berkshire Hathaway posts quarterly loss as stock holdings fall [Reuters via Yahoo!]
The conglomerate run by billionaire Warren Buffett said it lost money on its stock investments and from insurance underwriting…. Berkshire also repurchased $1.05 billion of its own stock in the quarter, and has repurchased $5.25 billion this year.
Fed Frets About Shadow Banks and Eyes Treasury Liquidity in New Report [NYT]
"The continued low level of market depth means that liquidity remains more sensitive to the actions of liquidity providers that use high-frequency trading strategies to replenish the order book rapidly," the report said. That dependence could "be a source of fragility, making it more likely that liquidity could further deteriorate sharply in response to future shocks…." Bank lending to private equity firms and other shadow banks has ramped up, which could deepen the interconnectedness of the financial system.
Former Trump ally Tom Barrack and associate acquitted of foreign lobbying charges [CNN]
"God Bless America, the system works," Barrack told reporters after Friday's verdict…. When asked about the timing of the acquittal and midterm elections, Barrack said, "let's stop fighting with each other, let's stop the politicization, whoever the president is, honor him and put all this garbage behind us. This is what America is. The politics are just annoying to all of us." Before walking off he said he was done with politics.
GOP megadonor: I'm ready to back DeSantis for president in '24 [Politico]
"[Donald Trump] did a lot of things really well and missed the mark on some important areas," [Citadel's Ken] Griffin said. "And for a litany of reasons, I think it's time to move on to the next generation."