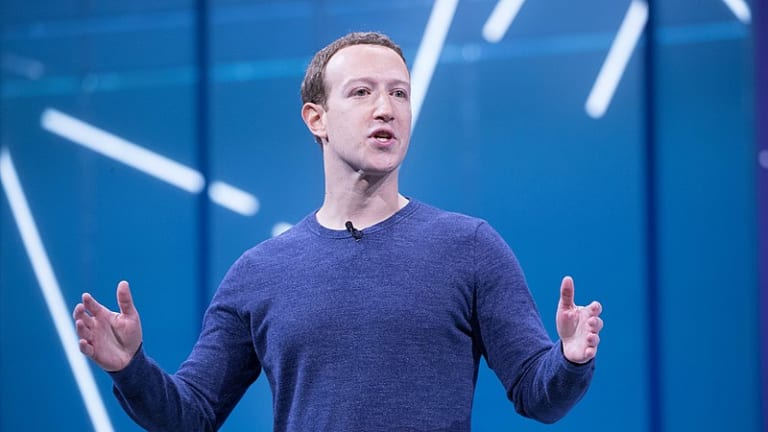 Opening Bell: 11.9.22
The shrinking Meta-verse; Twitter makes verification irrelevant (but it still costs $8); German police pay visits to another bank; and more!
Facebook parent company Meta will lay off 11,000 employees [CNN]
The job cuts will impact many corners of the company, but Meta's recruiting team will be hit particularly hard as "we're planning to hire fewer people next year," [CEO Mark] Zuckerberg said in the post. He added that a hiring freeze would be extended until the first quarter, with few exceptions…. "I want to take accountability for these decisions and for how we got here," Zuckerberg wrote in his post Wednesday. "I know this is tough for everyone, and I'm especially sorry to those impacted."
Elon Musk sold nearly $4 billion worth of Tesla stock since Twitter deal closed [CNN]
It's not clear if the money Musk raised went toward the Twitter purchase, or to support losses at Twitter since he took over…. "Tesla investors are exacerbated by this never ending Twitter albatross," said [Wedbush Securities analyst Dan] Ives. "Musk needs to look in the mirror and end this constant merry-go-round of Twitter overhang on the Tesla story with his focus back on the golden child Tesla which needs his time more than ever."
Twitter is introducing new 'official' label for some already verified accounts [The Independent via Yahoo!]
The new "official" label is not available for purchase and not all previously verified accounts will get it, Esther Crawford, director of product management at Twitter's San Francisco headquarters, said.
"Accounts that will receive it include government accounts, commercial companies, business partners, major media outlets, publishers and some public figures," Ms Crawford tweeted.
Hedge fund firm Millennium to shake up investment operations [FT]
Former Goldman Sachs head of equity trading Paul Russo, who is Millennium's global head of equities risk, will become one of the co-CIOs; the second will be announced shortly.
[Current co-CIO Bobby] Jain, who joined Millennium more than six years ago when the firm was managing around $30bn, will relinquish the role of co-chief investment officer.
BofA Clients Pull Money From Stocks at Fastest Clip Since 2021 [Bloomberg]
While the S&P 500 Index fell 3.5%, BofA clients unloaded equities from all 11 major sectors in the S&P for the first time in five years, logging the largest weekly outflow since April 2021, the bank's strategists led by Jill Carey Hall wrote in a note Tuesday…. BofA clients offloaded single stocks, indiscriminate of market capitalization. Exchange-traded funds also saw small outflows, mainly in growth-oriented areas, though investors snapped up broad-market focused ETFs.
German officials search UBS branches linked to Russian oligarch Usmanov [Reuters]
"The investigations are not directed against the banking institution concerned or its employees. The search measures are taking place in the same preliminary proceedings in which searches have already been carried out at the defendant's residence in the district of Miesbach and at his yacht."
For more of the latest in litigation, regulation, deals and financial services trends, sign up for Finance Docket, a partnership between Breaking Media publications Above the Law and Dealbreaker.