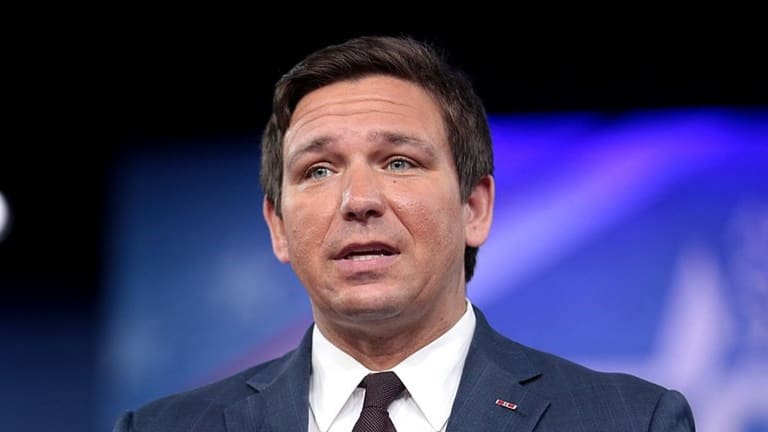 GOP War On 'Woke' Investing Elicits Shrug From Companies
Don't expect ESG to be going anywhere just yet.
As a broad concept, ESG investing is relatively simple. The acronym "ESG" stands for "environmental, social, and governance," and ESG-conscious investment managers take these issues into account when making decisions.
An ESG focus does not mean that companies or investors fail to pursue the profit motive. Rather, it's about profiting while at the same time internalizing the costs that certain corporations have traditionally tried to outsource to the public at large.
As a term, ESG is relatively new. Yet the past is rife with examples of why someone needed to come up with a name for it.
Take, for instance, the opioid epidemic. Drug companies realized massive profits while at the same time causing hundreds of thousands of preventable deaths. Had ESG been more of a thing back when the problem started, perhaps large investors would have realized the social costs of marketing and distributing far more opioids than could have possibly been responsibly consumed, then applied pressure to try to force drug companies to mitigate the harm they were causing.
It's not like the companies responsible for this sort of thing don't eventually pay a price. Lawsuit after lawsuit and regulatory action after regulatory action are now clawing back as much as possible from private firms that bear responsibility for the opioid crisis.
Still, society never gets back more than pennies on the dollar for the costs it has to bear as a result of irresponsible corporate behavior, corporations themselves are not particularly well-served by having to try to clean up their messes from the wrong end of a court order, and there is obviously no unringing the bell when people die.
The ESG model prefers prevention and risk-management to applying a tourniquet after-the-fact.
BlackRock, which oversees about $8 trillion for investors as the world's largest asset manager, faced a lot of scrutiny in 2022 as it increasingly pushed companies in accordance with its own ESG philosophy. Specifically, BlackRock has required companies to reduce carbon emissions and to make other changes to advance the transition to a low-carbon economy — or risk access to the massive pool of capital that BlackRock controls.
Although BlackRock has been applauded by many, it also faces intense condemnation from a few activist investors and lawmakers. For these critics, the purpose of a corporation is to make money for its shareholders irrespective of environmental, social, or governance consequences.
In 2023, Republicans hostile to ESG investing will gain a meaningful foothold with their new House majority. They have vowed to use their newly gained influence to crack down on what they deem "woke" investing.
Without control of the Senate or the White House, Republicans cannot actually pass federal legislation to combat money managers' focus on ESG. What they can do, however, is hold hearings, obtain documents, and potentially influence where government-controlled investments in GOP strongholds are directed. Gearing up for a possible 2024 presidential run, Florida governor Ron DeSantis has already overseen the withdrawal of some $2 billion worth of state assets formerly managed by BlackRock.
The response from the finance industry has largely been a shrug. ESG is not particularly controversial within publicly traded companies or amongst asset managers in charge of investment funds. BlackRock recently promised "few changes" in its annual update on its stewardship policies, though a handful of asset managers have caved in to anti-ESG backlash. Vanguard, for instance, opted to withdraw from a group looking to achieve zero greenhouse gas emissions by the midpoint of this century.
Given that just barely more than half of Americans have any direct financial stake in equities markets to begin with, and that more than seven in ten believe in the reality of climate change, it is also difficult to imagine a principled stand against BlackRock's style of ESG investing becoming a poignant political position.
Whatever the GOP House decides to do with its newfound majority, the world of ESG investing will still have to answer to an ultimately more powerful master: the market. According to Morningstar, even as investors pulled more than $250 billion out of U.S. investment funds through November of 2022 in the wake of falling stock prices, funds featuring a central ESG focus fared much better. These funds actually had a modest net inflow of capital over the same period.
Don't expect ESG to be going anywhere just yet.
Jonathan Wolf is a civil litigator and author of Your Debt-Free JD (affiliate link). He has taught legal writing, written for a wide variety of publications, and made it both his business and his pleasure to be financially and scientifically literate. Any views he expresses are probably pure gold, but are nonetheless solely his own and should not be attributed to any organization with which he is affiliated. He wouldn't want to share the credit anyway. He can be reached at jon_wolf@hotmail.com.
For more of the latest in litigation, regulation, deals and financial services trends, sign up for Finance Docket, a partnership between Breaking Media publications Above the Law and Dealbreaker.