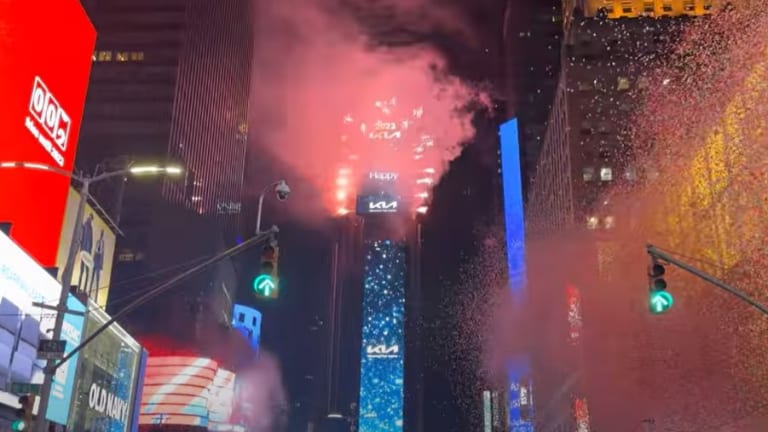 Opening Bell: 1.3.23
Hedge funds stunk last year (except macro funds and D.E. Shaw); Berkeley backs Blackstone; GE getting rid of the good stuff; and more!
Hedge funds set to mark worst returns in 14 years [Reuters]
Hedge fund returns have fallen 6.5% this year, their biggest since a 13% decline in 2008…. Strategy-wise, macro funds gained 8.2% through November this year, while equity-hedged and event-driven strategies lost 9.7% and 4.7%, respectively, according to HFR data.
D.E. Shaw's Biggest Hedge Funds Soared at Least 20% in 2022 [Bloomberg]
The quant giant, which manages more than $60 billion, gained 24.7% in its flagship Composite fund…. D.E. Shaw plans to return a substantial portion of 2022 profits to investors. In 2021, it returned profits in full.
In October, the firm hiked fees for the second time since 2019, making them one of the most expensive in the industry. It raised performance fees for the Oculus, Composite and Valence funds by 5 percentage points to as much as 40%.
Big Banks Predict Recession, Fed Pivot in 2023 [WSJ]
More than two-thirds of the economists at 23 large financial institutions that do business directly with the Federal Reserve are betting the U.S. will have a recession in 2023. Two others are predicting a recession in 2024…. Most also expect the U.S. economy to contract in 2023.
University of California to Invest $4 Billion in Blackstone's BREIT Real-Estate Vehicle [WSJ]
The investment will come in the form of common equity in Blackstone Real Estate Income Trust Inc., known as BREIT, and will be subject to the same fees and terms the vehicle's other shareholders get, Blackstone executives said. The typical BREIT investor has the option to sell shares monthly, but University of California manager UC Investments will effectively be committing to hold its shares for six years….
Shares of Blackstone have fallen about 19% since BREIT said Dec. 1 that it was limiting withdrawals because redemption requests had exceeded certain internal thresholds, wiping out some $20 billion market value.
General Electric Set to Spin Off Health Unit—Putting Focus Back on Power Division [WSJ]
GE HealthCare Technologies Inc. will start trading this week, leaving the once-sprawling conglomerate with three divisions: jet engines, natural gas-powered turbines and wind turbines. The gas and wind turbines are expected to be combined with other GE energy businesses into a new company called GE Vernova that will split off in early 2024…. "Even if healthcare doesn't trade well, it will be fine. It is a solid business and known brand," [Melius Research CO Scott] Davis said. "Aerospace has obvious value and it will attract investor interest," he said, "but GE power has very limited interest."
China's Robinhoods Are Still Out in the Cold in 2023 [WSJ]
U.S.-listed Chinese online brokers Futu Holdings and UP Fintech, which is usually known as Tiger Brokers, didn't end 2022 in a joyous mood. Their shares plunged around 30% on Friday after Chinese regulators said they had engaged in illegal operations allowing customers in mainland China to make cross-border trades. On Thursday, Futu said it would postpone its planned dual-listing in Hong Kong: Its shares were scheduled to start trading there on Friday.