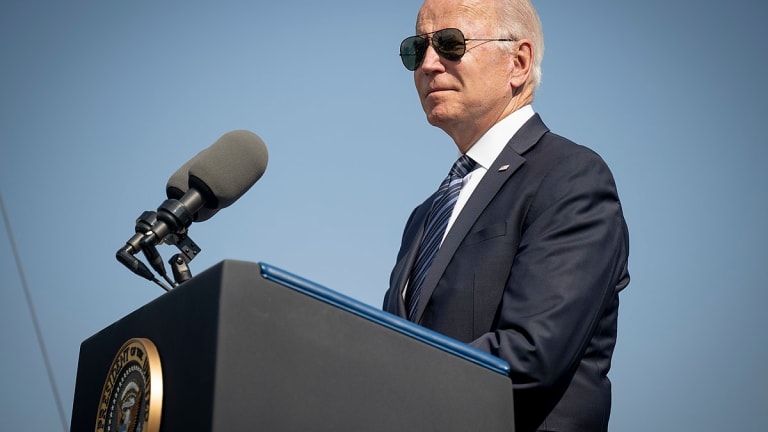 The Legality Of President Biden's Student Loan Forgiveness Plan Is Headed To The Supreme Court
I knew there had to be a catch. Filling out that form was too easy.
Student loans are a heavy burden. Biden's initial relief offering came like an oasis in the desert. And it's been drying up ever since. It seemed that the big issue would be the switch from blanket forgiveness to the reduced graces of $10-$20k.
Now, we may not see a dime of it.
A plethora of legal cases aim to prevent the use of federal funds for student loan forgiveness. Two of which could offer the Supreme Court an opportunity to erase our doubts about how much help we can expect with paying these damned things off.
The first case that blocked the program and will now be reviewed by the Supreme Court is Biden v. Nebraska from the 8th Circuit Court of Appeals, which covers states in the mid- to north-central U.S.
To everyone living in the mid- to north central U.S. intensely interested in the outcome of this case, I am truly sorry. Going to Nebraska-Lincoln and having a mascot that's literally just All Might in a red cowboy hat is rough enough, but having to also live in the middle of the country? Forget student loan forgiveness. I forgive you of whatever spiritual burden makes you live in an aggregate of states where one of the coolest things going for it is that time T-Pain pronounced Wisconsin wrong.
A group of six Republican-led states challenged Biden's program, arguing the debt relief would harm their states economically due to the loss of tax revenue and other profits from working relationships state entities have with some loan servicers.

The 8th Circuit issued a temporary injunction in November to halt the program until the legality of the debt relief is decided. The Supreme Court said in December it would hear the case, putting the program on hold until then.
I'm not sure how it would factor into the justices' decisions, but I really do hope counsel finds a way to squeeze in the fact that burdensome student loan payments are the reason that 61% of millennials have delayed buying a home — That harms states in the form of new housing construction and lost tax revenue too.
The second case is a little more interesting to me.
Department of Education v. Brown, that ruled Biden's program illegal came out of the 5th Circuit Court of Appeals.

The case was brought by two individuals, backed by the Jobs Creators Network Foundation, with a Texas district judge saying Biden does not have the power to create this program.

The 5th Circuit Court of Appeals upheld the district ruling in November, with the Supreme Court also announcing in December it will hear the merits of this case.
Might be a bit nerdy of me, but I appreciate a good separation of powers discussion. And yes, separations of powers debates usually boil down to some clear abuse of text like the independent state legislature theory, but there's the rub.
What I do not appreciate is waiting — while there is no clear delivery date for the opinion, we'll probably have to wait until the middle of the year to figure out if what the Sallie Mae budget is going to look like. Praying for no whammies.
Where Student Loan Forgiveness Stands: Legal Fight Shifts To Supreme Court [The Hill]
Chris Williams became a social media manager and assistant editor for Above the Law in June 2021. Prior to joining the staff, he moonlighted as a minor Memelord™ in the Facebook group Law School Memes for Edgy T14s. He endured Missouri long enough to graduate from Washington University in St. Louis School of Law. He is a former boatbuilder who cannot swim, a published author on critical race theory, philosophy, and humor, and has a love for cycling that occasionally annoys his peers. You can reach him by email at cwilliams@abovethelaw.com and by tweet at @WritesForRent.
For more of the latest in litigation, regulation, deals and financial services trends, sign up for Finance Docket, a partnership between Breaking Media publications Above the Law and Dealbreaker.