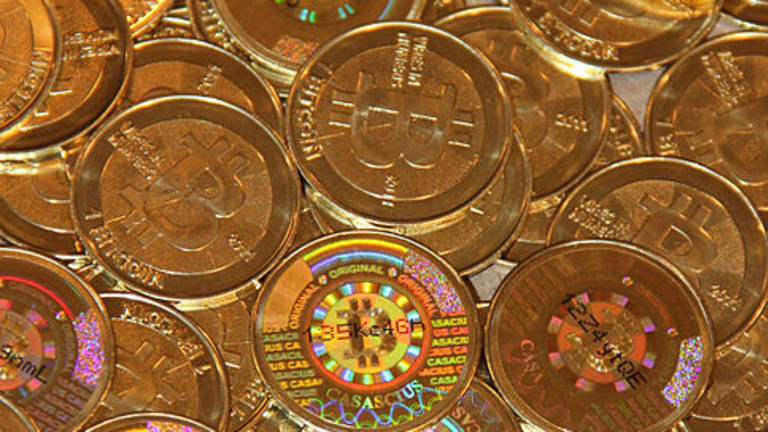 The Perfect Fraud For Our Times
SPACs, cryptos and meme stocks rip people off all the time. But can you do all three at once? J. Cooper Morgenthau can.
The special-purpose acquisition company isn't bound by many rules. Indeed, that is one point of them—to elide the disclosure and due-diligence rules required by an ordinary initial public offering. A blank-check company is just that: Its sponsors don't have to tell investors what their plans for the money they raise is. They can start a SPAC called, say, "African Gold Acquisition Corp.," for instance, or two called "Strategic Metals Acquisition Corp.," and then go out and buy a baseball-card company or flailing media company or whatever, and then the investors can decide if they're interested in owning shares of something other than an African gold or strategic metals company, which they usually aren't.
But SPACs are bound by at least one rule, and that is: Until a deal is actually consummated, the money collected stays in an interest-earning trust account and not, say, in the CFO's Robinhood account to play around with meme stocks and crypto, even if those might earn investors a few more basis points than the trust account. Which in the case of the aforementioned now-former CEO, they didn't.
[J. Cooper] Morgenthau wired more than $1.2 million of African Gold's money to his personal accounts, which he then lost trading mostly meme stocks or spent, according to the SEC. Morgenthau then fabricated bank statements to African Gold's accountants and auditor to cover the hole, the regulator alleged.
And one thing that's definitely not OK is raising two new SPACs as a sort of Ponzi scheme, especially if you're going to do something additionally stupid with it.
To attempt to cover his losses, the SEC said Morgenthau raised about $4.7 million for two other blank-check companies, Strategic Metals Acquisition Corp. I and Strategic Metals Acquisition Corp. II. He used some of that money to cover his losses at African Gold, and then withdrew that money again to trade crypto, according to the SEC's complaint.
So Bernie Madoff or Sam Bankman-Fried Morgenthau ain't, but the perfect scam for our time. Notably, Morgenthau did get away with what appears to be a rather brazen fraud for more than a year, presumably because, like the Securities and Exchange Commission pre-financial crisis or the contemporary crypto regulatory landscape, SPACs are pretty slipshod operations. So he has that in common with his peers, at least.
Ex-SPAC CFO Pleads Guilty in Scheme to Trade Meme Stocks, Crypto [Bloomberg]
For more of the latest in litigation, regulation, deals and financial services trends, sign up for Finance Docket, a partnership between Breaking Media publications Above the Law and Dealbreaker.