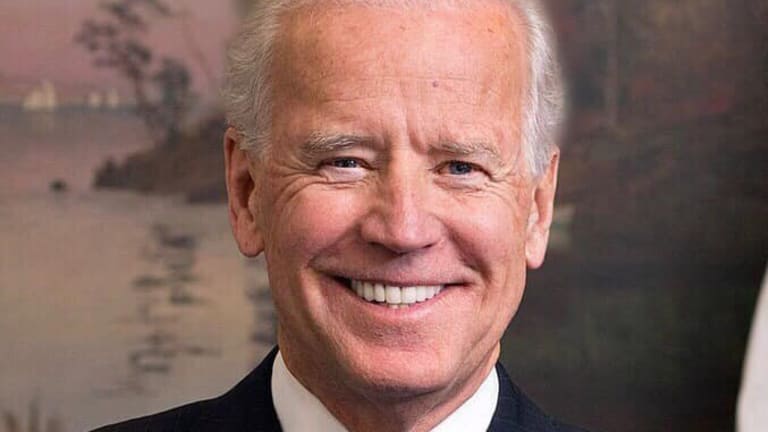 The Stakes Of Biden's Student Loan Relief Are Much Bigger Than $10,000 To $20,000
This is one of the few times I am WAY more excited about the fine print.
Biden's student loan relief plan has come under attack as of late. Those in opposition have brought out the big guns and are ready to do battle at the Supreme Court. That said, this conflict strikes me as a skirmish rather than a war proper. $10,000 to $20,000 worth of loan forgiveness can be a huge deal for undergrad student loans — $20k would wipe out 2/3 of my undergrad loans. That pales in comparison to the 10% or so it would clear from my graduate school loans. No, the real battle ground is over what Biden's loan forgiveness will mean for compound interest. That part, the most tantalizing, still has some fight in the game. From PBS:
The White House is moving forward with a proposal that would lower student debt payments for millions of Americans now and in the future, offering a new route to repay federal loans under far more generous terms.

If it's finalized, the proposal would give a major overhaul to income-driven repayment plans — one of several payment options offered by the federal government. The resulting plan would have lower monthly payments, an easier path to forgiveness and a promise that unpaid interest will not be added to a borrower's loan balance… As long as borrowers make their monthly payments, any unpaid interest would not be charged. The change is meant to prevent borrowers from having unpaid interest added to their loan balance, a practice that can cause debt to snowball even as borrowers make payments.
This would be freaking huge! Remember that one time we covered the woman who, after taking out $29k in student loans, still owed over $300k? This is an extreme example, but only in degree. It is common for student loan borrowers to owe more than what they initially took out. Combatting compounding interest would be a much greater blow than a measly $10-20k off the top… assuming you're able to consistently pay on time, of course.
In short, you should probably keep tabs on the state of Biden's student loan forgiveness. If you owe under $20k, there's still the chance that your loans will be wiped out in toto dependent on the outcome of the upcoming Supreme Court cases. If your student loan tab is enough to cover about half the cost of a Midwest home, you should definitely be paying attention to if and how the outcome of this relief will change compounding interest. Who knows, if things go well you might even be able to afford to have a kid or buy a home! No, really, people are pushing major decisions off until their student loans get situated. Prepare those baby bottles!
White House Proposes 'Student Loan Safety Net' Amid Debt Forgiveness Legal Battle [PBS.org]
Chris Williams became a social media manager and assistant editor for Above the Law in June 2021. Prior to joining the staff, he moonlighted as a minor Memelord™ in the Facebook group Law School Memes for Edgy T14s. He endured Missouri long enough to graduate from Washington University in St. Louis School of Law. He is a former boatbuilder who cannot swim, a published author on critical race theory, philosophy, and humor, and has a love for cycling that occasionally annoys his peers. You can reach him by email at cwilliams@abovethelaw.com and by tweet at @WritesForRent.
For more of the latest in litigation, regulation, deals and financial services trends, sign up for Finance Docket, a partnership between Breaking Media publications Above the Law and Dealbreaker.