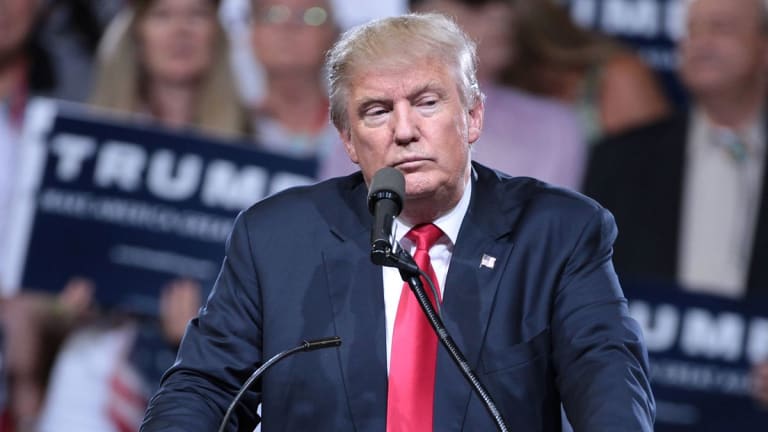 Trump's Lawyers Get Spanked By New York Judge. But Not Sanctioned, So ... #Winning!
Who could have seen that one coming?
Donald Trump failed to persuade New York Supreme Court Justice Arthur Engoron to dismiss the civil complaint against him brought by New York Attorney General Letitia James. But on the plus side, his lawyers managed not to get sanctioned, so, it wasn't a total loss.
The court order, released Friday night, followed up a January 4 email from Justice Engoron giving plaintiffs' counsel one day to explain why they shouldn't be sanctioned for filing five different motions to dismiss restating the same "frivolous" arguments about AG James's lack of standing which the court repeatedly rejected during the years long litigation over her investigation and in the recent order granting the petition to appoint an independent monitor to ensure that the company didn't commit any more fraud.
Trump's razzmatazz lawyers Alina Habba and Michael Madaio responded with an indignant letter insisting that they simply had to reiterate the same arguments about WITCH HUNT and BIAS that were already rejected over and over to preserve them on appeal. The issue of justiciability is not precluded by the court's repeated finding that the AG has standing to bring this enforcement action, they argue, because the special master appointment does not constitute a final order.
Which is true as far as it goes. The initial finding that the Trump family engaged in persistent fraud remains a question of fact for the jury. But as to whether the case can be brought at all, that ship has sailed:
Scattered throughout defendants five motions to dismiss are arguments that (1) plaintiff does not have capacity to sue, (2) plaintiff does not have standing to sue, (3) the Mazars disclaimers insulate defendants; and the instant case is a "witch hunt."

The first three arguments were borderline frivolous even the first time defendants made them. Executive Law § 63(12) is tailor-made for Attorney General Enforcement actions such as the instant one, foreclosing any rational arguments against capacity and standing. The Mazars disclaimers were made by a non-party and shifted responsibility directly on to certain defendants. Finally, this Court (and at least 2 others)' has soundly rejected the "witch hunt" argument.

[…]

Defendants made these arguments exhaustively; their repetition in the instant brief adds nothing new. OAG's standing and capacity to sue are threshold litigation questions of justiciability; they do not change whether in the context of a motion for preliminary injunction or to dismiss pursuant. The Court rejected such arguments as a matter of law, and defendants' reiteration of them, scattered across five different motions to dismiss, was frivolous.
As to claim preclusion, the court notes that none of the 21 cases cited by the plaintiffs ("as a simple rule of thumb, three is enough for most purposes") mean what they say it does:
Defendants do not claim, nor could they, that they have found a single case in which a determination of capacity and/or standing in a preliminary injunction decision was not given preclusive effect; indeed, every quote from the cases they cite seems to use the words "merits" or "facts," neither of which is relevant to the instant capacity and standing issues.
And as to waiver, the justiciability issue is very clearly not waived since the plaintiffs have already appealed it. If they really wanted to be sure, they could simply have restated their objection or incorporated those arguments by reference to the pending appeal, but "The one course of action that was not necessary was 're-presenting' the subject arguments at length."
"Sophisticated defense counsel should have known better," the court chastises Trump's lawyers, while forbearing to impose sanctions, "which the Court believes are unnecessary, having made its point."
The case will not be dismissed, since the plaintiffs' arguments about the statute of limitations and the heightened pleading requirement for common law fraud are not just wrong but egregiously so. And Ivanka Trump will not personally escape liability, since she negotiated deals on the Trump Organization's behalf based on fraudulent financial statements.
Are Trump's lawyers tired of winning yet? Seems unlikely.
Liz Dye lives in Baltimore where she writes about law and politics.
For more of the latest in litigation, regulation, deals and financial services trends, sign up for Finance Docket, a partnership between Breaking Media publications Above the Law and Dealbreaker.