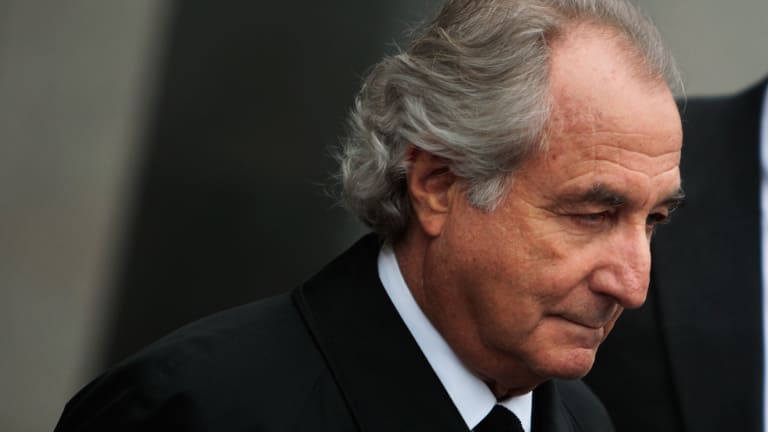 Turn Off That Episode Of 'The Witcher' Right Now
Sit down and let Uncle Bernie tell you how a proper "financial sociopath" does it.
Even after nearly two weeks of using streaming services to avoid responsibility and your family, we know you're still groaning under the weight of must-see TV. Even if you've finished "Stranger Things" and "Ozark," there are still countless episodes of "Cobra Kai" or "The Sandman" of "The Rings of Power" or, god help you, the most recent and unwatchable series of "The Crown" or, worse, "Harry & Megan." Maybe there's still "Great British Bake Off" series you haven't gotten around to; maybe you didn't take the chance to watch the new "Knives Out" movie; maybe somehow you didn't even make time for the Schadenfreude of "Inventing Anna." Maybe you're getting ready to scratch your true-crime itch with a bit of "Dahmer" this week.
To which we say: No. Clear the decks for something far more important which just so happens to have dropped today.
Joe Berlinger's captivating, penetrating, four-part "Madoff: The Monster of Wall Street"…. will be, to no one's surprise, a complex series and downbeat story, but one that is told with enormous style and narrative energy.
We know: You're a loyal reader of this website and therefore know everything about him. Still, you're gonna have to watch it. Unless you're Jamie Dimon.
One of the novel attractions of Mr. Berlinger's production is its use of clips from Madoff's video depositions, which were given during victim lawsuits in 2016 and '17. Madoff, who died in 2021, is very matter-of-fact about the crimes he committed, dispassionate, even clinical.
JP Morgan Chase, which served as Madoff's bank for more than 20 years, came to a $2bn settlement with government agencies over its relationship with him. [Director Joe] Berlinger remains sceptical: "JP Morgan Chase: here's a checking account with billions of dollars going through. If this was an account with a Mexican name on it, they would assume it's drug cartel money and every $10,000 transaction would be analysed and there would be suspicious activity reports. It's Bernie Madoff? We're not going to worry about it.

"I don't think JP Morgan knew there was a Ponzi scheme going on, but I certainly think they knew something was not right and they just chose to ignore. Everyone chooses to ignore. That wider culpability to me is a story that nobody's really pulled together to provide this picture of the immense collapse of any kind of oversight and regulation that should have happened."
And, in case you're wondering, Berlinger—who's made "Conversations with a Killer" and "Brother's Keeper" in addition to the Madoff series—does have a follow-up caper in mind for something of a sequel.
"I feel people should take more responsibility for their personal finance, understand where their money is and understand that this can happen again. And guess what? It just did with FTX and Sam Bankman-Fried."
'Madoff: The Monster of Wall Street' Review: Ponzi Scheme of a Sociopath [WSJ]
'He's a financial serial killer': how Bernie Madoff became the monster of Wall Street [Guardian]
For more of the latest in litigation, regulation, deals and financial services trends, sign up for Finance Docket, a partnership between Breaking Media publications Above the Law and Dealbreaker.